West Ranch Baseball Coaches
Head Coach- Ryan Lindgreen (Long Beach State)
Assistant Varsity Coaches- Casey Burrill (USC, Drafted by Pitsburgh Pirates and Atlanta Braves), Brady Burrill (Michigan State, Drafted by Seattle Mariners), Bob Cardamone (Cal State Northridge), Jim Wagner (Cal State Northridge), and Travis Sreden (College of the Canyons)
JV Coaches- Rich Ortiz (UCLA), Grant Livermont (UCLA), and Juan Lopez (US Marines)
Freshmen Coaches- Adam Powers and Jorge Muneton
---
Ryan Lindgreen- Head Coach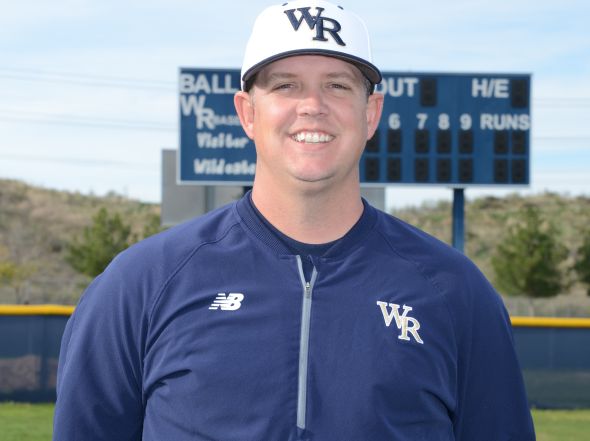 rlindgreen@hartdistrict.org
2022 will be the first year for Ryan as the skipper for the Wildcats. He was a co-head coach in 2021 when the team went 18-3. He has been a part of three Foothill League championship teams (2012, 2013, 2016) reaching the Division-1 semifinals twice ('12, '16). Ryan is also an Athletic Director at West Ranch HS. Ryan is currently teaching English at West Ranch High School.  
Ryan grew up in Santa Clarita where he played baseball at Saugus High School and College of the Canyons.  While at Saugus he was named to the All-Foothill League team twice, All-SCV team twice, earned team defensive MVP, and received the Saugus Athletes Modeling Meritorious Youth (SAMMY) award.  At COC his teams reached the playoffs (2002, 2003) while winning the Western State Conference Championship and reaching the super regionals (2003).  
After COC, Ryan transferred to Long Beach State University and has a Bachelor's degree in Broadcast Journalism with a minor in English Literature.  
Ryan lives in Saugus with his wife, Gretchen, daughter Elie, daughter Bridget, and son Van.
---
Casey Burrill- Assistant Coach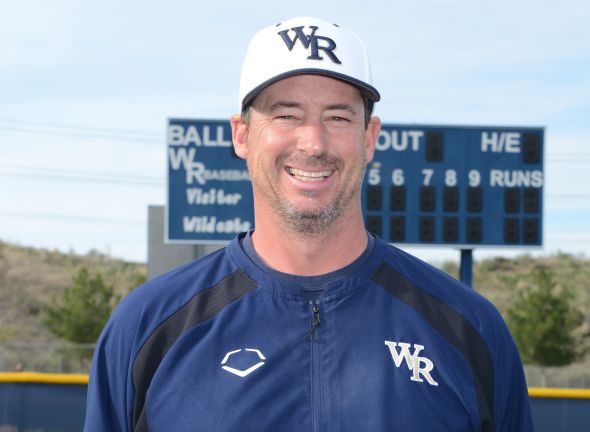 cburrill@hartdistrict.org
After a year of being the co-head baseball coach at West Ranch High school in 2021, I have decided to change my status to assistant coach. Ryan Lindgreen will be the program skipper moving forward. He is ready and willing to take on the challenge of propelling the program forward. After 313-179-5 record spanning 15 years at West Ranch and 4 years at Saugus, I believe it is time for me to focus on my family and pursue new interests. I am not leaving the program; I will coach in the program as long as the head coach will have me. My change of title will allow me to take a less time intensive roll and is effective immediately.

There are too many people to thank. It has been an honor to lead two programs. I would like to thank the players for giving me their all! Each and every one of you have a special place in my heart. Support from the parents has been nothing short of amazing. The baseball programs I have led were blessed to have talented coaches, including my brother Brady.  The coaches gave more to the program than they received in return. Our coaches were amazing role models.  My father Jerry has not missed a game, he calls the players his kids and has supported my teams in numerous ways.  The administrators I have worked for have been second to none.  Their tireless efforts and consistent support made leading a program manageable in today's difficult coaching environment. I marvel at the opposing coaches I have met along the way. They are amazing men grinding every day to make a positive difference in the lives of their players. These coaches are overworked, underpaid, and certainly not appreciated.

And to my wife Kris (The Baseball Widow), daughter Kari, and son Corey I say, "Thank You!"  Without your support and encouragement, none of this would have been possible. I missed countless important family events to pursue my passion for leading young baseball players. Missing the many family milestones is my biggest regret in life. I have been humbled by your selfless support. Love you all!

I look forward to traveling in a motor home with Kris, helping my daughter who is a new elementary school teacher, and visiting my son in Philadelphia as he pursues his Doctorate at Drexel University. It is time to expand the LEGO city, hike more, attend USC sporting events, and forward all parent phone calls/emails/texts to Coach Lindgreen.
Being called "coach" has been, and continues to be, one of my proudest achievements on this planet.

GO CATS!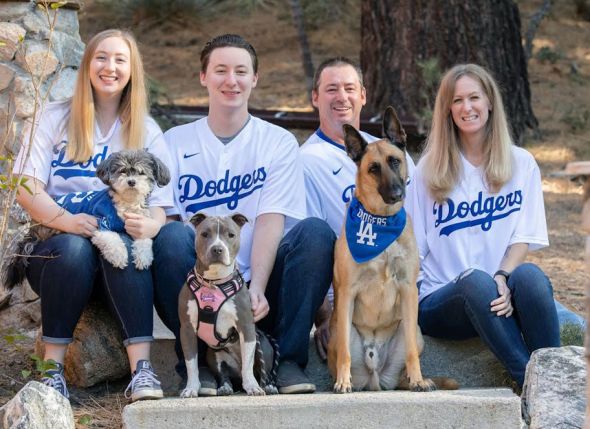 ---
Brady Burrill- Assistant Coach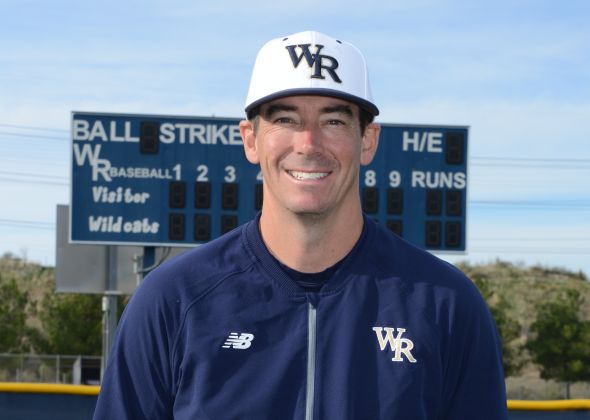 bburrill@hartdistrict.org

Brady Burrill grew up in the Santa Clarita Valley where he competed in soccer, basketball, and baseball each year.  He attended Valencia High School where he was team MVP, All-League, and All-CIF.  He went to Cal State University Northridge on an athletic scholarship.  After one year at CSUN he transferred to Michigan State.  There he was an All-Conference catcher.  He was drafted by the Seattle Mariners in the 2002 amateur draft, but decided to pursue a teaching and coaching career instead.  It has been a lifetime goal for him to teach and coach with his older brother Casey. Brady teaches math at West Ranch. In his spare time, Brady loves to travel the globe and follow the LA Kings. Brady lives in Castaic with his wife Jennifer, son Breslin and daughter Jenison, and two cats.
Brady Burrill's Micigan state Bio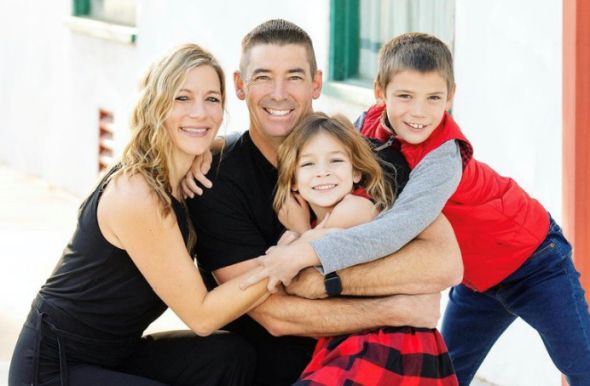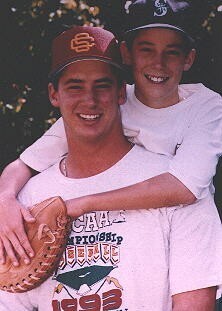 ---
Robert Cardamone- Assistant Coach, Strength and Conditioning Coach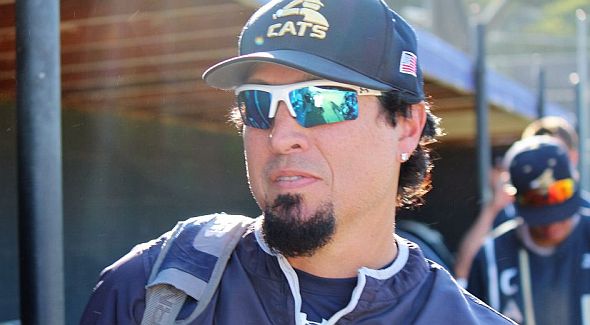 Two year varsity letterman at John F Kennedy H.S in Granada Hills. Played on 1981 City Champs. Graduated H.S in 1982. Played two years junior college at Valley and C.O.C. Walked on at CSUN. Coached three years varsity baseball at Golden Valley 2009-2011. Coached numerous youth baseball, football and soccer teams throughout the SCV over the past two decades.
---
Travis Sreden- Assistant Coach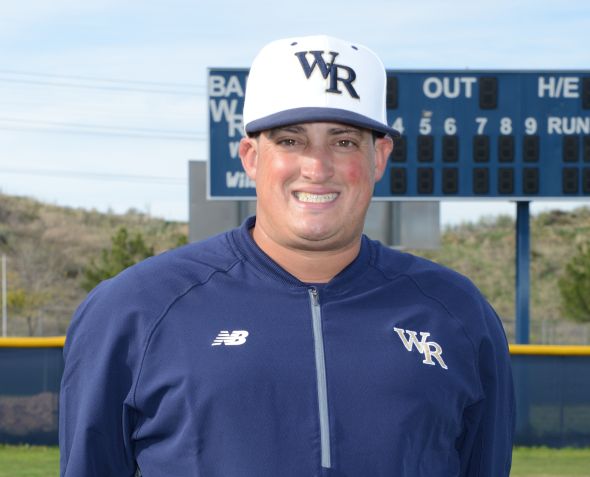 Travis Sreden (T-Dog) grew up in the Santa Clarita Valley where he played Soccer, Basketball, and Baseball. Travis attended West Ranch High School from 2004-2008 where he played for Casey Burrill, Brady Burrill, Jason Priske, and Brad Fogel. Senior year in 2008 Travis received the 10th man award. After West Ranch he continued his education at the College of the Canyons and continued his baseball career in the Pacific Coast Baseball League where he played for 6 seasons. April 2020 would be his 8th year working for United Parcel Service. Travis is now onto his 10th season with the West Ranch baseball program as a Varsity Assistant Coach. Travis began his coaching career as a Junior Varsity Assistant Coach back in 2009 when Josh Fogel was the head coach and they finished 2nd place in league that year. Travis 1st season as a Varsity Assistant Baseball coach was in 2012 where he was part of the program 1st Foothill League Title in 2012 and then they went on to win league in 2013 and 2016. During the 2012 playoffs the wildcats went on a deep run to reach the semi finals for the first time in school history and went back to the semi finals in 2016. Travis was also a Freshman Assistant coach in 2014,2015, and 2016 but the 2016 season was a really special season because the Freshman team went onto a perfect 27-0 season with Chris Caldwell, Randy Cseh, and Dave Caldwell. During his free time he likes to go to the Dodger and King games. Travis likes to travel, go snowboarding, the beach, the lake, and hit up the gym. Travis lives in Valencia with his mother Victoria Sreden. Travis is an Uncle to his Nephew Cal and his Niece Bentley. Travis has two older siblings and his older brother Matthew Sreden played two years of Junior Varsity and two years of Varsity at Hart High School from 2001-2005 as a starting catcher. Travis older sister Amanda Sreden played basketball & softball at Hart High School from 2002-2006. This coming 2020 Spring Baseball Season will be dedicated to my father Lloyd who passed away June 27, 2016 from pancreatic cancer. I love and miss you so much dad.
---
Jim Wagner- Pitching Coach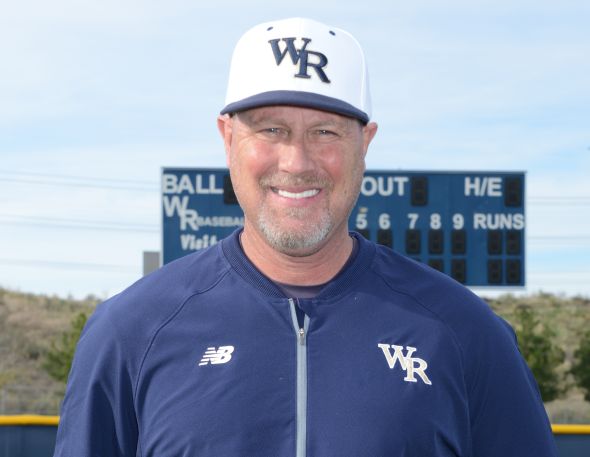 Jim Wagner is in his 1st season here at WRHS. Coach Wagner spent the past four seasons at Valencia HS as their varsity pitching and arm strength coach. While at VHS, seven of his pitchers moved onto four year universities. Wagner played baseball and basketball at Providence HS in Burbank. Wagner is the only player in the history of their school to be honored as All-CIF in both sports in the same season. After HS, Wagner played baseball at the University of Arizona where he played for Hall of Fame coach, Jerry Kindall, then finished his playing career at CSUN while earning his bachelor degree. Wagner became an assistant coach at Providence where he worked and developed former MLB player and 14 year veteran, Jeff Cirillo, and continued coaching until working in television then as a police officer. In 2001 baseball called him back as he began a pitching lesson business that has grown to a full time academy in Santa Clarita where his first ever student, Trevor Bauer of the Cleveland Indians, has credited Jim in national publications as his pitching coach since day one. Wagner has worked with over 51 MLB and MiLB ball players and over 252 players who have moved onto collegiate baseball. His pitching business, ThrowZone Academy, currently works with over 2000 students every year while Jim has began to grow on a national basis for his expertise in training and mechanical work with pitchers. Jim is married to his wife, Sondra, and has 3 children, Ryan, Josh and Lauren.
---
Marcelo Imbert- Assistant Coach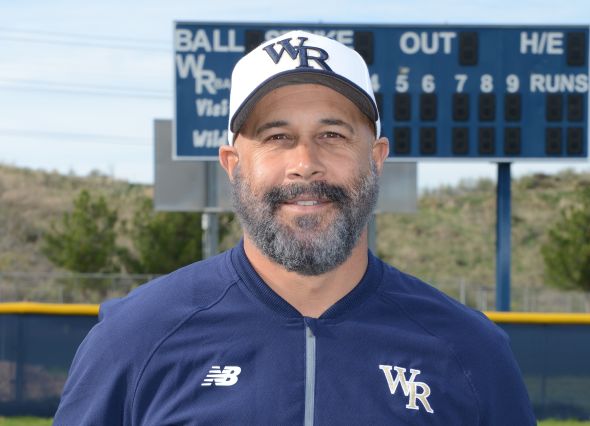 Marcelo Imbert grew up in Los Angeles and played 3 years of varsity baseball at Daniel Murphy High School being named All League in 1989. After graduating he was a co-head coach of the JV team. He attended Chapman University on a Master Talent Award for writing and studied English with a Journalism emphasis. Marcelo worked as a sports writer for the LA Times before getting back into coaching. He's coached at Golden Valley, Cleveland and was the varsity head coach at Concordia High and Albert Einstein Academy. Marcelo was named Omega League Coach of the Year for 3 consecutive season and led the Rockets to their first league championship and back to back league titles. He currently lives in Canyon Country with his dad Antonio, wife Cherise and has 3 kids, Keoni, Riley and Audrey Ela.
---
JV Coach- Juan Lopez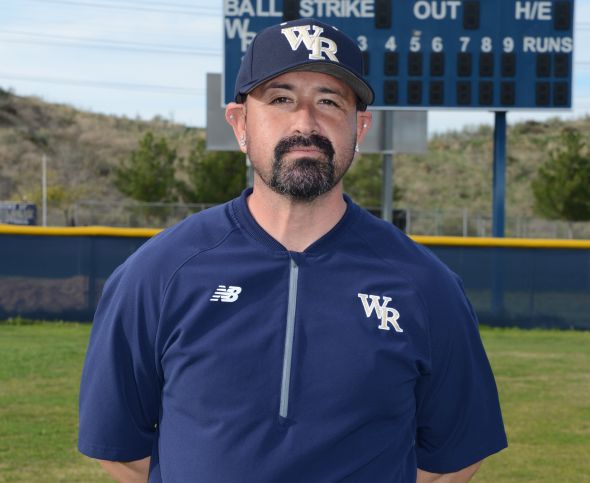 ---
JV Coach- Rich Ortiz
---
JV Coach- Grant Livermont
---
Freshmen Coach- Adam Powers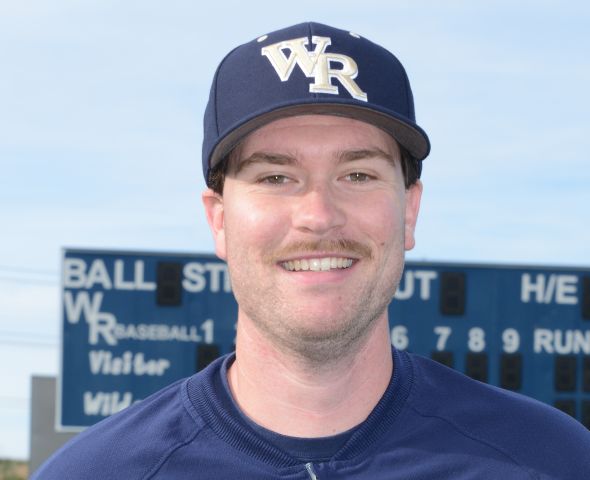 ---
Jorge Muneton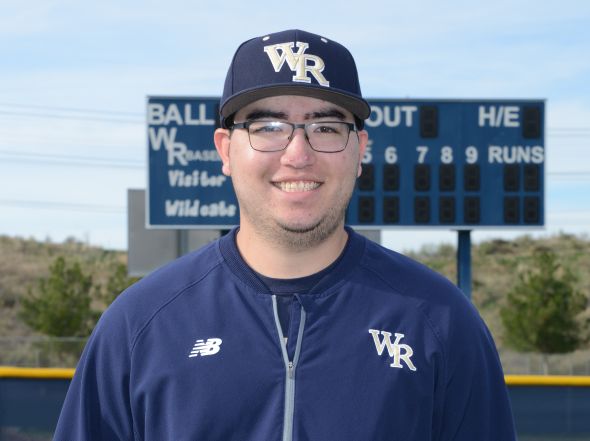 ---
---
Inaugural Year Coaching Staff !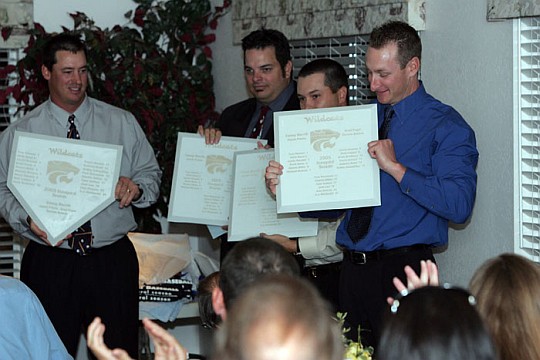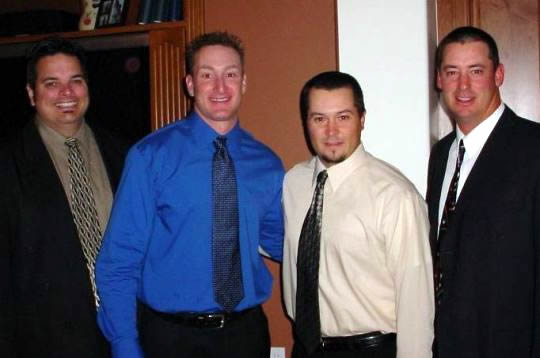 ---
Our Program Has Been Blessed With So Many Great Coaches Over the Years!
All-Time Coaching List- Eddie Alvarez, Mike Blaha, Nick Brooks, Mike Burke, Brady Burrill, Casey Burrill, Chris Caldwell, Dave Caldwell, Bobby Calzadillas, Bob Cardamone, Joey Carso, Randy Cseh, Mike Davis, Adam Durkin, Brad Fogel, Josh Fogel, Chris Gaff, Andy Hammons, Don Heinz, Travis Hodge, Marcelo Imbert, Ryan Lindgreen, Jared Ortiz, Marc Ortiz, Rich Ortiz, Terry Phillips, Randy Poe, Jason Priske, Nick Ruffino, Darwin Smock, Jake Spurlin, Travis Sreden, Jim Wagner, Andy Warren, and CJ Woldanski.