West Ranch Baseball Coaching & Support Staff
Head Coach- Casey Burrill (USC, Drafted by Pitsburgh Pirates- Hart HS and Atlanta Braves- USC)
Assistant Varsity Coaches- Brady Burrill (Michigan State, Drafted by Seattle Mariners), Ryan Lindgreen (Long Beach State), Bob Cardamone (Cal State Northridge), Jim Wagner (Cal State Northridge), Marcello Imbert (Chapman), and Travis Sreden (College of the Canyons)
JV Coaches- Rich Ortiz (UCLA) and Don Heinz (San Francisco State)
Freshmen Coaches- Jake Spurlin (CSUN) and Nick Ruffino (University of Northern Arizona)
Current Program Wide Cleared Coaches- Ben Yosfan, Robert Camacho, Robert Martinez, Rick Gombos, Jason Hepp, and Darin Tsukashima
Strength and Conditioning Coach- Coach Cardamone
Team Trainer- Kylie Trammell
Team Boadcaster- Ronnie Wald
Team Grandpa- Jerry Burrill
---
Casey Burrill- Head Coach
coach@westranchbaseball.com

Coach Burrill grew up in the SCV and played baseball at the Pony fields (when there were only four fields) and currently resides in Newhall.  Casey Burrill played high school baseball at Hart High School where he was a two
time All-CIF catcher.  He was drafted by the Pittsburgh Pirates but chose USC instead.   Casey was a first team All-American at USC and hit .408 his Senior year to lead the Pac-10.  He was then drafted by the Atlanta Braves where he played minor league baseball. 
Coach Burrill started his coaching career at Valencia High School where he was an assistant for two years.  He was then named the Saugus Varsity Head Coach in 2000 replacing the only baseball coach in Saugus history, Doug Worley.  Saugus went to the 2nd round of the CIF playoffs during his last year at the helm.  He finished his career at Saugus with a 64-37-3 record.  Saugus Baseball players under Coach Burrill have attended universities such as USC, Loyola, Michigan State, Fresno State, Cal Poly, Sonoma State, North Texas, CSUN, Cal Lutheran, UC Irvine, Cal State San Francisaco, Concordia, and many others.  While at Saugus, he taught business, video production, and computer science. He earned the Saugus High School "Teacher of the Year" award in 2001. He also served as the athletic director for two and half years. After four years at the Saugus helm, he was named the West Ranch Head Coach.  He leaves behind many great friends, players, parents, coaches, and memories at Saugus. 
The chance for the coaching staff (including his brother Brady) to all be at the same high school teaching and coaching together, was just to tough to pass up.  West Ranch was the perfect fit.  Casey teaches web design and AP computer science at West Ranch.   Burrill is married to Kristin who is a Physical Education teacher at Placerita Jr. High. They have two children, Kari (Cal State Channel Islands) and Corey (USC). He is also the older brother of assistant coach Brady Burrill and son of Jerry Burrill, teacher in the William S Hart School District for over 30 years.  His sister Mitzi teaches math at Rio Norte JrHS. Burrill's brother-in-law (Rob Mandel) and sister-in-law (Jen Burrill) both teach at Valencia HS.
Coaching Commitments- USC Sports Department Student Athlete Mentor, Trojan Baseball Alumni member and Clinic Instructor, CIF Baseball Division 1 Advisory Board, Summer Rogue League Director, California Baseball Coaches Association Advisor/Coach, Easton Tournament Committee, Ranchers Baseball Director, Fall Valley Lower Level League Director, Thanksgiving Tourney Director, So Cal Summer Classic Director, and Others.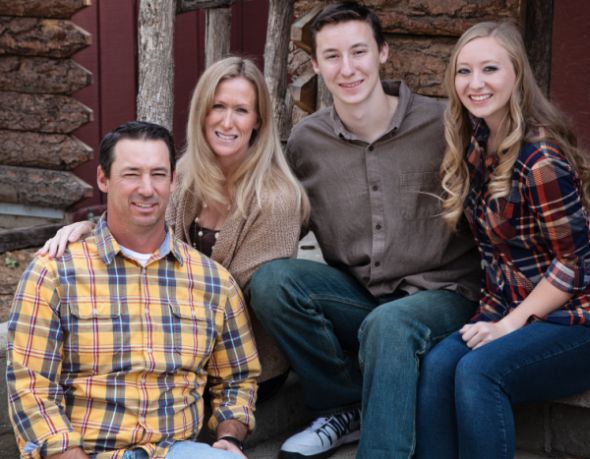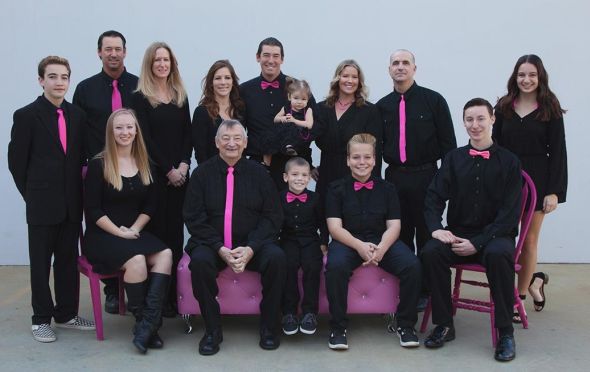 1993 LA Times Article on Casey Burrill's USC Career
Playing Career Stops- Hart High School, USC, Alaska Summer Collegiate Team, and Atlanta Braves Minor League Team
---
Brady Burrill- Assistant Coach
bburrill@hartdistrict.org

Brady Burrill grew up in the Santa Clarita Valley where he competed in soccer, basketball, and baseball each year.  He attended Valencia High School where he was team MVP, All-League, and All-CIF.  He went to Cal State University Northridge on an athletic scholarship.  After one year at CSUN he transferred to Michigan State.  There he was an All-Conference catcher.  He was drafted by the Seattle Mariners in the 2002 amateur draft, but decided to pursue a teaching and coaching career instead.  It has been a lifetime goal for him to teach and coach with his older brother Casey. Brady teaches math at West Ranch. In his spare time, Brady loves to travel the globe and follow the LA Kings. Brady lives in Castaic with his wife Jennifer, son Breslin and daughter Jenison, and two cats.
Brady Burrill's Micigan state Bio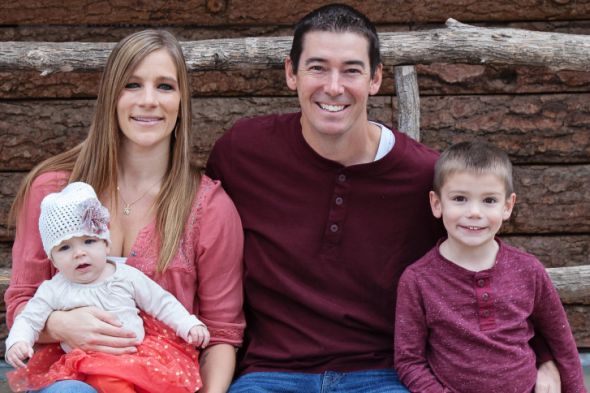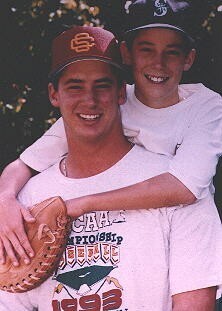 ---
Ryan Lindgreen- Assistant Coach
rlindgreen@hartdistrict.org
Ryan Lindgreen is entering his seventh season with the West Ranch baseball program.  This will be his fifth year as a varsity assistant with his first two seasons as the JV head coach.  He has been a part of three Foothill League championship teams (2012, 2013, 2016) reaching the Division-1 semifinals twice ('12, '16). 
Also, Ryan is beginning his second year teaching English at West Ranch High School.  
Ryan grew up in Santa Clarita where he played baseball at Saugus High School and College of the Canyons.  While at Saugus he was named to the All-Foothill League team twice, All-SCV team twice, earned team defensive MVP, and received the Saugus Athletes Modeling Meritorious Youth (SAMMY) award.  At COC his teams reached the playoffs (2002, 2003) while winning the Western State Conference Championship and reaching the super regionals (2003).  
After COC, Ryan transferred to Long Beach State University and has a Bachelor's degree in Broadcast Journalism with a minor in English Literature.  
Ryan lives in Valencia with his wife, Gretchen, and their daughter, Ellie.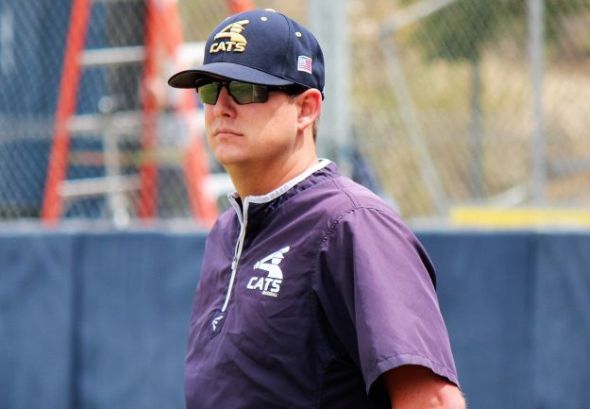 ---
Robert Cardamone- Assistant Coach
Two year varsity letterman at John F Kennedy H.S in Granada Hills. Played on 1981 City Champs. Graduated H.S in 1982. Played two years junior college at Valley and C.O.C. Walked on at CSUN. Coached three years varsity baseball at Golden Valley 2009-2011. Coached numerous youth baseball, football and soccer teams throughout the SCV over the past two decades.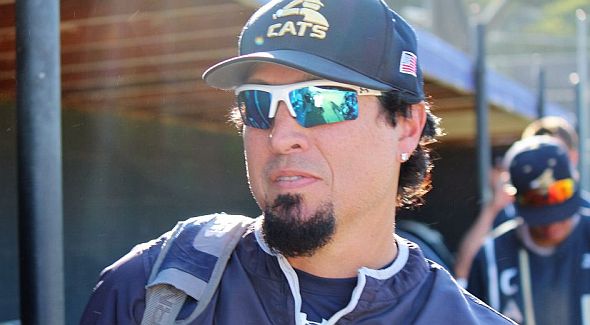 ---
Travis Sreden- Assistant Coach
Travis Sreden (T-Dog) grew up in the Santa Clarita Valley where he played Soccer, Basketball, and Baseball. Travis attended West Ranch High School from 2004-2008 where he played for Casey Burrill, Brady Burrill, Jason Priske, and Brad Fogel. At the end of my Senior year in 2008 I received the 10th man award. After attending West Ranch I decided to attend the College of the Canyons and continue my baseball career in the Pacific Coast Baseball League where I played for 5 seasons. I work for United Parcel Service. I am now onto my 9th season with the West Ranch baseball program as a Varsity Assistant Coach. My first year as a West Ranch Coach I was a Junior Varsity Assistant Coach back in 2009 when Josh Fogel was the head coach and we finished 2nd place in league that year. My 1st season as a Varsity Assistant Baseball coach was in 2012 where I was part of the program 1st Foothill League Title in 2012 then we went on to win league in 2013 and 2016. We went on a deep run in the Cif playoffs to the semi finals in 2012 and 2016. I was also a Freshman Assistant coach in 2014,2015, and 2016 season but the 2016 season was a really special season because the Freshman team went onto a perfect 27-0 season with Chris Caldwell, Randy Cseh, and Dave Caldwell. During his free time he likes to go to the Dodger and King games. Travis likes to travel, go snowboarding, the beach, the lake, and hit up the gym. Travis lives in Valencia with his mother Victoria Sreden. Travis is an Uncle to his Nephew Cal and his Niece Bentley. My older brother Matthew Sreden played two years of Junior Varsity and two years of Varsity at Hart High School from 2001-2005 as a starting catcher. Travis older sister Amanda Sreden played basketball & softball at Hart High School from 2002-2006. This coming 2019 Spring Baseball Season will be dedicated to my father Lloyd who passed away June 27, 2016 from pancreatic cancer. I love and miss you so much dad.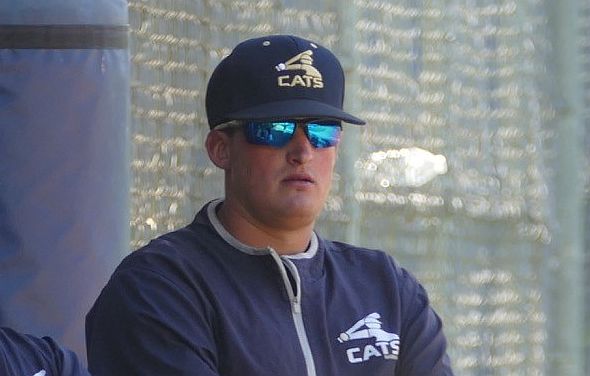 ---
Jim Wagner- Pitching Coach
Jim Wagner is in his 1st season here at WRHS. Coach Wagner spent the past four seasons at Valencia HS as their varsity pitching and arm strength coach. While at VHS, seven of his pitchers moved onto four year universities. Wagner played baseball and basketball at Providence HS in Burbank. Wagner is the only player in the history of their school to be honored as All-CIF in both sports in the same season. After HS, Wagner played baseball at the University of Arizona where he played for Hall of Fame coach, Jerry Kindall, then finished his playing career at CSUN while earning his bachelor degree. Wagner became an assistant coach at Providence where he worked and developed former MLB player and 14 year veteran, Jeff Cirillo, and continued coaching until working in television then as a police officer. In 2001 baseball called him back as he began a pitching lesson business that has grown to a full time academy in Santa Clarita where his first ever student, Trevor Bauer of the Cleveland Indians, has credited Jim in national publications as his pitching coach since day one. Wagner has worked with over 51 MLB and MiLB ball players and over 252 players who have moved onto collegiate baseball. His pitching business, ThrowZone Academy, currently works with over 2000 students every year while Jim has began to grow on a national basis for his expertise in training and mechanical work with pitchers. Jim is married to his wife, Sondra, and has 3 children, Ryan, Josh and Lauren.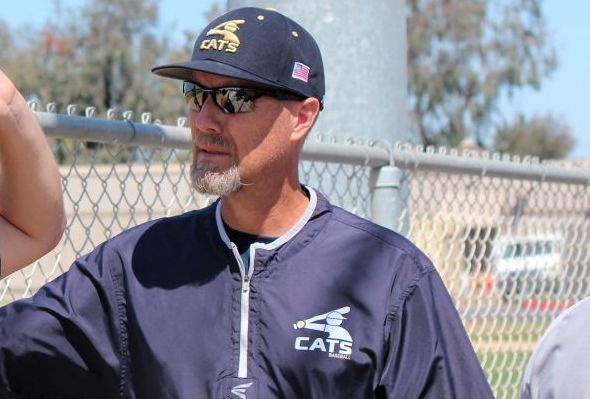 ---
Marcello Imbert- Assistant Coach
Marcelo Imbert grew up in Los Angeles and played 3 years of varsity baseball at Daniel Murphy High School being named All League in 1989. After graduating he was a co-head coach of the JV team. He attended Chapman University on a Master Talent Award for writing and studied English with a Journalism emphasis. Marcelo worked as a sports writer for the LA Times before getting back into coaching. He's coached at Golden Valley, Cleveland and was the varsity head coach at Concordia High and Albert Einstein Academy. Marcelo was named Omega League Coach of the Year for 3 consecutive season and led the Rockets to their first league championship and back to back league titles. Marcelo is in his first season with the West Ranch baseball program. He currently lives in Canyon Country with his dad Antonio, wife Cherise and has 3 kids, Keoni, Riley and Audrey Ela.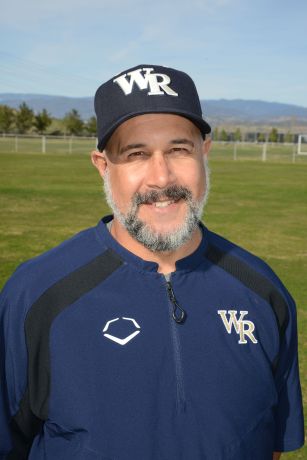 ---
JV Coach Don Heinz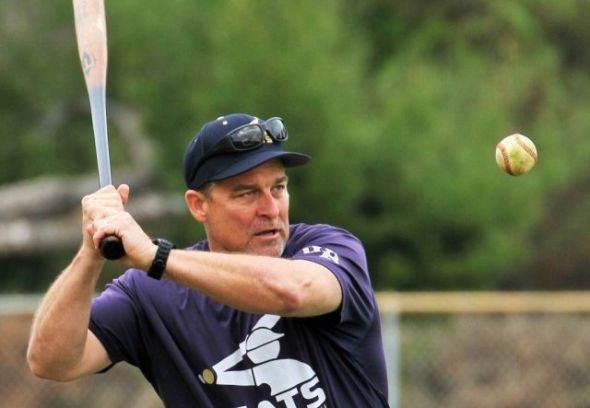 ---
JV Coach Rich Ortiz
---
Freshmen Coaches-
Jake Spurlin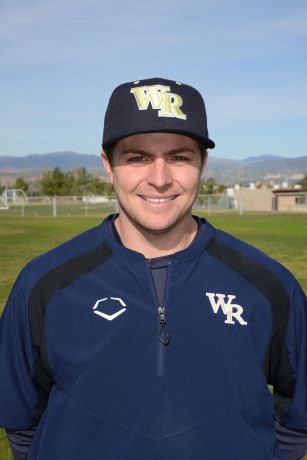 Nick Ruffino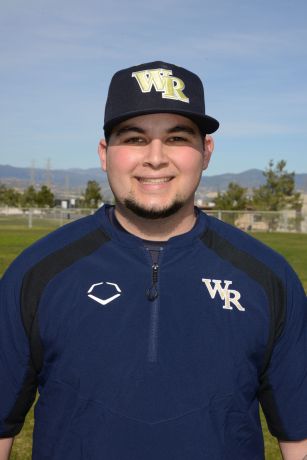 ---
---
Inaugural Year Coaching Staff !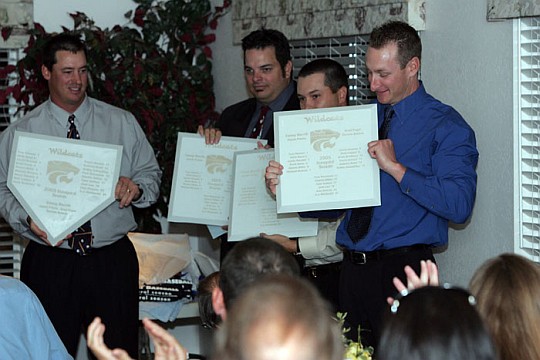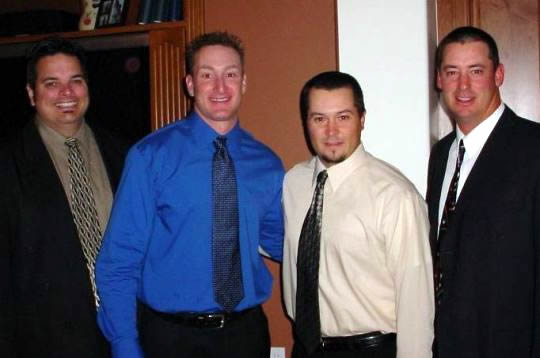 ---
Our Program Has Been Blessed With So Many Great Coaches Over the Years!
All-Time Coaching List- Eddie Alvarez, Mike Blaha, Nick Brooks, Mike Burke, Brady Burrill, Casey Burrill, Chris Caldwell, Dave Caldwell, Bobby Calzadillas, Bob Cardamone, Joey Carso, Randy Cseh, Mike Davis, Adam Durkin, Brad Fogel, Josh Fogel, Chris Gaff, Andy Hammons, Don Heinz, Travis Hodge, Marcelo Imbert, Ryan Lindgreen, Jared Ortiz, Marc Ortiz, Rich Ortiz, Terry Phillips, Randy Poe, Jason Priske, Nick Ruffino, Darwin Smock, Jake Spurlin, Travis Sreden, Jim Wagner, Andy Warren, and CJ Woldanski.