--Live Varsity Audio Feed--
Ronnie Wald Has the Call for the Wildcats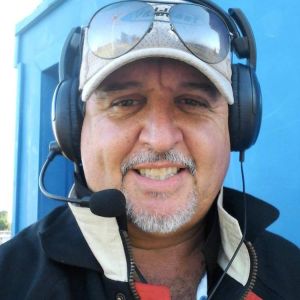 The Story
Live internet play-by-play radio was the next logical step for the Wildcats/Ranchers baseball teams and in 2014 we met Ronnie Wald. The Cats have been broadcasting iScore Gamecasts live over the internet for since 2010. And new to the 2015-2016 baseball year we are adding live video of our games vis The Cube! online video website. We are thrilled to have Ronnie Wald on board to make the gameday experience even better for our players, families, opponents, and community.
Ronnie has 30 years of experience in play-by-play radio broadcasting. We look forward to a long relationship between Ronnie and the Wildcat Baseball Family.
Ronnie first called West Ranch Baseball games at the end of the 2014 season calling the last league game of the year vs Canyon and also the Division 1 playoff game vs Chaminade.
He is now set to call some of the varsity tournament games during the summer and also a select group of games for the fall/winter seasons. We plan on Ronnie broadcasting all of our future spring varsity games and are excited to have him on board. Starting summer 2015 we will also broadcast most of our varsity games live online via The Cube!
---
West Ranch Baseball Archived Games
Listen to Games Live or Archived Here