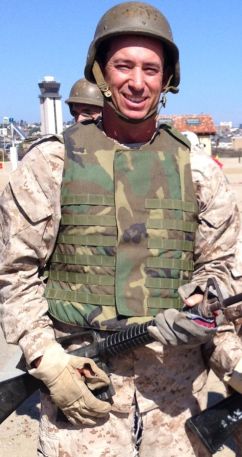 WR Baseball and The US Marine Corps
Coach Casey Burrill had a chance to spend a week in the summer of 2013 with the Marine recruits and drill instructors located in San Diego CA. During that stay he visited Miramar Marines Air Station and the Oceanside Marine Base. While visiting, Coach Burrill was amazed at the easy comparisons of Marine training and WR Baseball. The Marines physical fitness and commitment to detail was second too none. The Marines are truly one of the finest group of men and women coach Burrill had ever been exposed too. Coach Burrill is now addicted to the style and nature of the Marines culture. Always looking for ways to impliment Marines passion into the WR Baseball family.
As a result of the many Marines that he made friends with, the Wildcats will be participating in some US Marines activities and visits each year. Below are some pictures and information from Coach Burrill's stay with the US Marines and some details of the WR Baseball program interacting with America's finest.
---

Annual US Marines Combat Fitness Testing Another Huge Success
View Video of 2016 CFT Exercises

West Ranch Softball Girls Rock!
Thanks to all the local Marines who made it such a great event. We will see you in 2017 for our next workout!
There is no tougher group on the planet than the US Marines!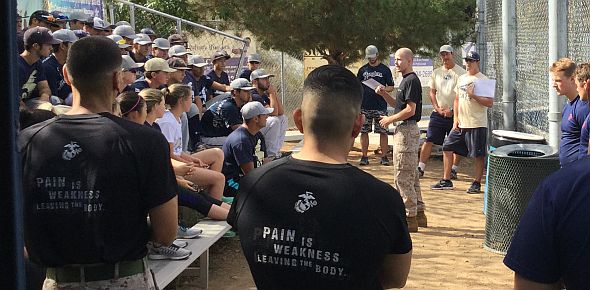 2014 WR Baseball and Softball Host The US Marines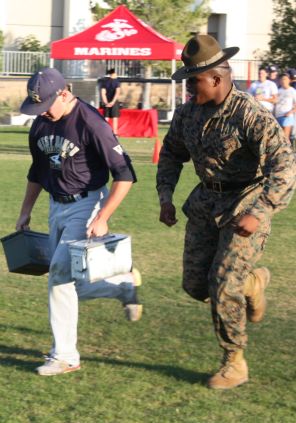 For the second year in a row the Varsity and JV Baseball and Softball teams hosted the US Marines. This year it was an entire new ballgame as 4 drill instructors from the San Diego Recruit Depot were in attendance to encourage the players to perform at a high level. The players took part in the demanding Marines Combat Fitness Test (CFT). Then they were marched thru several drills. In the, all of the baseball and softball players did a great job following orders and completeing physical tasks while under stress applied by the drill instructors.
We would like to thank Commanding General James W. Bierman for visiting our workout and talking with our players. Another great workout and visit from the greatest fighting machine in the world.
Watch Video of Players Being Placed In Bleachers by the Drill Instructors
---
Marines Physical Fitness Test Fall 2013
The US Marines gave the WR baseball and softball teams one heck of a workout. The Combat Fitness Test is no joke and the boys and girls gave it there all. We would like to thank all of the Marines who came to Wildcat Field and gave their time and energy to make the day so much fun. A special thanks goes out to Captain Servera and Staff Sargent Sal for their extra time, energy, and encouragment.
The Signal Article About Marines Visit
KHTS Story About the Marines Visit
Same KHTS Story W/ Different Pictures
Wildcats Make Marines Newsletter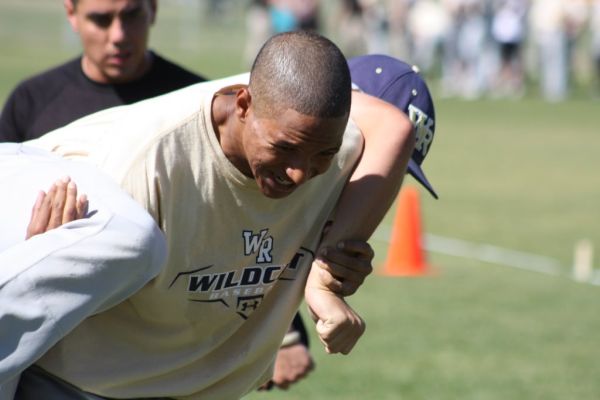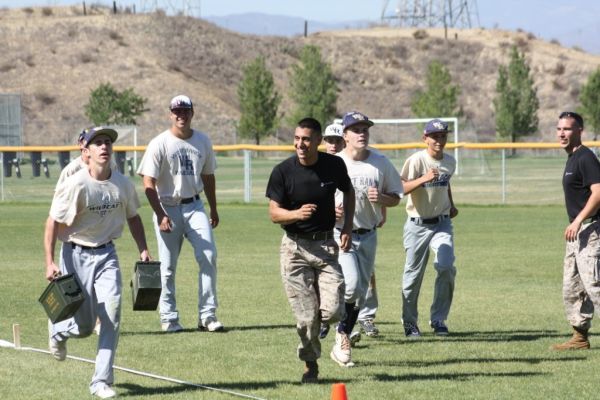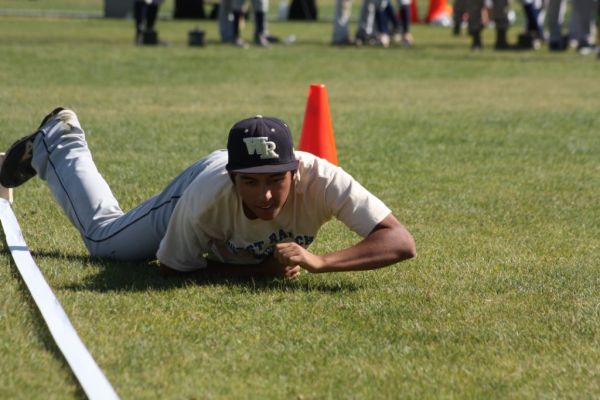 ---