---

First Week of School Information

Tuesday August 10- All Levels, No Baseball- Welcome Back!!
Wednesday August 11- Var/JV meeting during 7th period in Room 513. Fresh meeting at 3pm in Room 513
Thursday August 12- Var/JV No Baseball. Fresh begin practice at 3pm
Friday August 13- Var/JV Alvarez Brothers presentation and lunch. Fresh practice at 3pm
Weekend- No Baseball
---
Austin Puett Decides on Grand Canyon University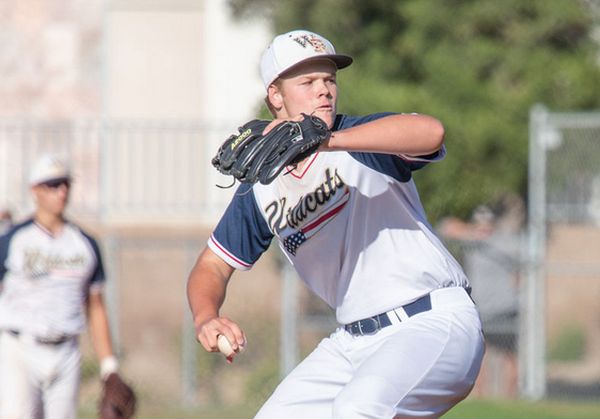 2021 Alumnus Austin Puett has signed with Grand Canyon University. The big right hander will be playing for Head Coach Andy Stankiewicz. GCU is a Dvivison 1 program competing in the WAC. Congratulations to Austin and his family.
---
2021 Varsity Summer Recap
The West Ranch Baseball team (AKA Ranchers) had a very productive summer. In terms of team success. The 13-1-4 record is the best win % ever for a summer squad. The big surprise was the abundance of pitching, as several arms from last year's talented JV pitching staff quickly found success this summer. Andrew Greenberg, Robert Sowter, and Jake McMillan got their first varsity innings and were impressive. Returners Caden Deck and Jake Schwartz threw like they were seniors with past varsity experience. Sophomore lefty Jackson Banuelos had a breakout summer on the mound. On offense, the returners from last year's high-powered offense did not skip a beat. Blake Schroeder was tops in batting average, runs scored, stolen bases, and hits. Logan Mandel continued to put up big power numbers, with 12 of his 22 hits being extra bases. Jake Callahan drove in the most runs with 19 RBIs in 18 games. Senior Connor Coughenour ended the summer with a solid batting average. Newcomers who had great summer performances at the plate were Eric Muneton, Caden Deck, McMillan, and Josef Brosche. Many other Ranchers players had shining moments this summer. Too many to list. See the final stats HERE. See the final schedule results HERE. We would like to thank the parents for all their help and support as we traveled to and hosted many of the top high school programs in the country.
The players, coaches, and families have earned some much-needed rest and relaxation. Start of school is August 10, and it will be here before we know it. Check out the daily calendar HERE for updates. The Fall/Winter game schedule is just about done, and you can view it HERE.
---
-Varsity @ Aliso Niguel & Dana Hills
Sunday July July 19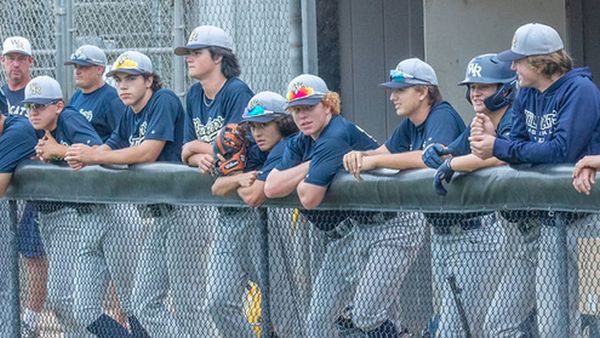 Varsity Recap Game 1-
The Varsity squad scored 4 runs in the 7th to tie the game 11-11. The Ranchers cranked out 16 hits in the morning game. Blake Schroeder had a double, 3 singles, and 3 RBIs. Jake Callahan had a double, single, and 3 RBIs. Logan Mandel hit a solo home run. DJ Tsukashima and Connor Coughenour each had 2 hits and a RBI. Caden Deck added 2 hits. Josef Brosche had a hit and a RBI. Ty DePerno and Jake Schwartz chipped in with hits.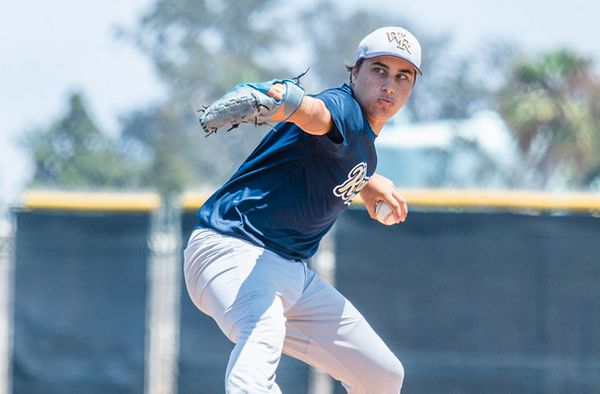 Varsity Recap Game 2-
The Ranchers came from behind in the 7th again, this time with 3 runs to get the hard fought 6-5 win. Jake McMillan had the big 2 RBI double in the 7th to tie the game. Logan Mandel hit a solo home run. Blake Schroeder and Jake Schwartz each hit a double. Caden Deck had a single and a RBI. Eric Muneton and Josef Brosche each added a hit. Bret Potter and Matt Lloyd each picked up RBIs. On the mound, McMillan got the start and went 3 2/3 innings striking out 5. Robert Sowter earned the save throwing 3 1/3 innings in relief. He s