We have set-up a new reminder app to keep all parents informed of WR Baseball happenings. "Remind" app. Our class is- westranchb
Looking for help installing a new batting cage net on Thursday September 21 at 6:30pm. Contact Coach C Burrill if you can help!
View Casino Night Information HERE
Please Make September & August Donations HERE
---
LATEST NEWS AND INFORMATION
SCV Sheriffs Department and Henry Mayo Hospital Drug and Alcohol Presentation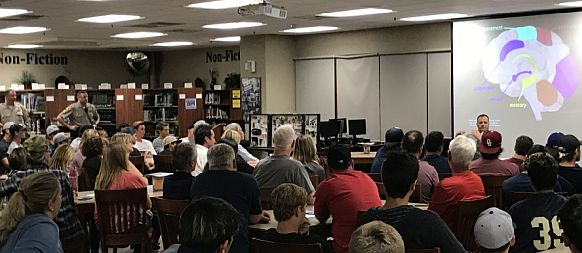 We would like to thank Sergeant Vanderleek and his guests for educating our families about drug and alchol related issues.
Annual Jaeger Sports Clinic- Tuesday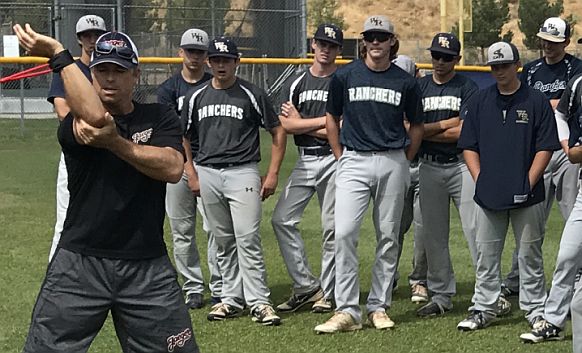 Thanks to Jim Vatcher for our refresher on arm circles, Jbands, breathing, and long toss. Always a great clinic from a quality baseball mind and an amazing company.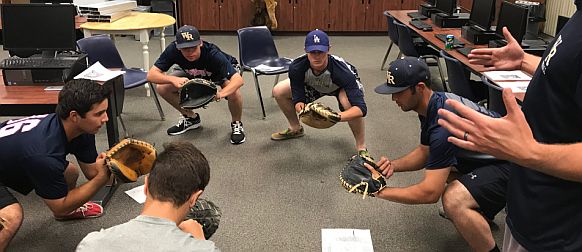 Catcher's Dinner
Wednesday September 20- 6:30pm-8:00pm
Coach C Burrill's Classroom 513
Just Need Glove and Appetite
Will be done at 8:30pm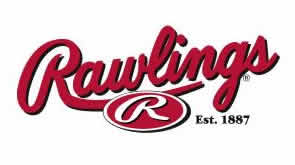 Rawlings Bat Demo
Thursday September 21, 1pm
Bat reps will be at Wildcat Field with new models
All players will get a chance to swing the bats.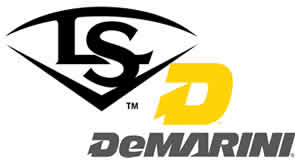 Demarini & Lousisville Slugger Demo
Monday September 25, 1pm
Bat reps will be at Wildcat Field with new models
All players will get a chance to swing the bats.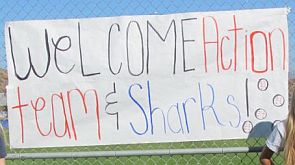 5th Annual Special Olympics Clinic
Saturday October 7- 10am
Fun, Friends, and Food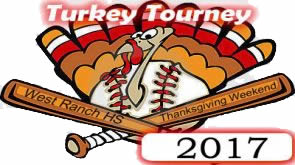 Annual Varsity Turkey Tourney
Friday Nov 24 - Sunday Nov 26
Come out and watch some quality baseball
Harvard-Westlake, Cleveland, and Dos Pueblos
8th Annual Alumni Game- Sunday September 17- 9:30am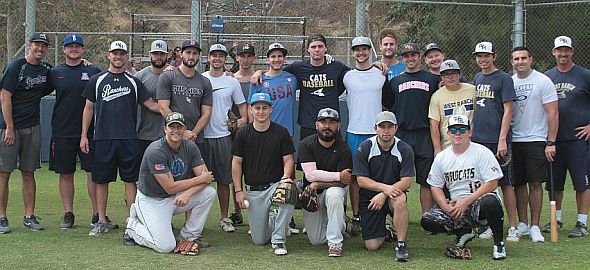 Thanks to all our our alumni who particpated on Sunday morning. A special thanks to The Alvarez family for catering the event via Sharky's Restaurant. Pictures from the event coming soon.
Before the game, JC Cloney was the 2017 Home Run Contest champion. Aaron Watkins was the game MVP. Team Chrirs Reed beat team Andrew Reed 5-3 this year. Aaron Watkins earned the save while also hitting a home run and collecting 3 RBIs. Both Ryan Keller and Trevor Fredrickson threw a scoreless inning and had a single. Chris Reed had a triple, double, and a RBI. Chris Caldwell hit a mammoth 2 run home run.Cal Vogelsang had a double. Aaron Hasson had a RBI single. Andrew Reed contributed with a hit.
JV and Freshmen Ranchers vs Cleveland- 9/16/17
JV- The JV team earned a win on the first day of fall baseball 2017. Caleb Kuper got the win throwing the 3rd inning. Connor Harrison started and allowed no runs. Garrett Snavley picked-up the save tossing a scoreless 7th inning. Ryan Ilan, Kevin Schultz, Luke St. Amand, and Cole Costello each threw a scoreless inning for the Ranchers. On offense, Josh Yosfan had a RBI double. Justin Stadt and Schultz each had a hit and a RBI. Ryan Tucker, Sean Burns, Sam Callan, Ilan, and Dylan Brooks each contributed with a hit. View Hudl Video
Freshmen- Scott Bauman hit a fielder's choice in the bottom of the 7th to score Keven Cho for walk-off win over visiting Cleveland. Bauman finished with 2 hits and 3 RBIs while Cho had 3 hits in the 8-7 win. Trey Topping smacked a 2 RBI triple. Gavin Nogosek also had a RBI triple. Ryan Lang had a hit and 2 RBIs. Trent Huff, Philip Sawyer, and James Hepp each had a hit. Justin Aitken added a RBI. On the mound, Huff got the start and threw a scoreless first. Cho, Alex Morrison, and Adam Ilan each threw a scoreless inning. Ryan Lang earned the win throwing the 7th inning. View Hudl Video