Summer Baseball Information
View Summer Schedules and Information
View Summer Box Scores and Scorecards
---
Physicals for Next Year
Exer Urgent Care
June 6, 7, 8 2022 from 9:00 - 4:00
$30.00 Donation to WRHS Athletic Training for Physicals performed at EXER URGENT CARE 
Payment Options: CASH (Receipt Provided); CREDIT (payment through ASB Webstore) 
---
CIFSS D1 Playoff Game- Varsity @ JSerra- 5/7/22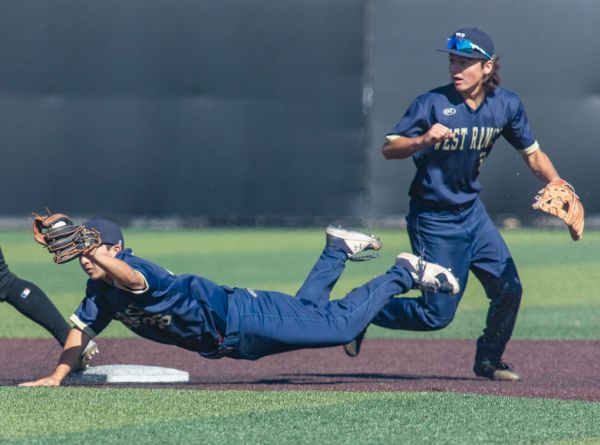 The Wildcats battled the 2nd ranked team in CIF on Friday night, but came up short 1-4 in the first round of the CIF Southern Section Division 1 playoffs. The Cats finish with a 15-14 record on the season. Jackson Banuelos got the start at JSerra and went 2 1/3 innings. Caden Deck went the rest of the way. They both allowed 2 runs while consistantly getting out of jams and giving the team a chance to win. At the plate, the Wildcats scored their run in the top of the third. Bret Potter singled to start the inning. Connor Coughenour sacrificed him to second. Jake Callahan singled him making the score 1-1 in the third. Logan Mandle hit a double in the 7th for the only other hit as the JSerra arms were dominant.
---
Varsity @ Castaic- 4/28/22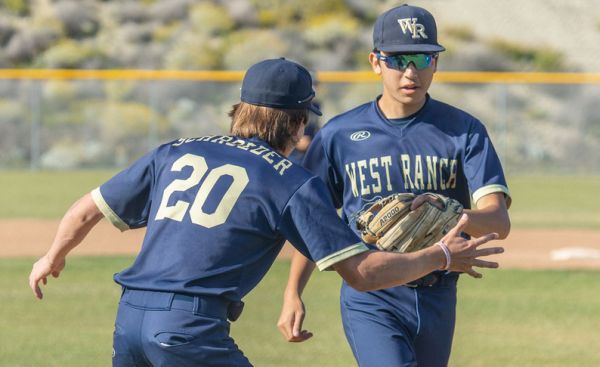 The Wildcats beat Castaic 18-3 in the last league game of the year. With the win, the Cats finish tied for 2nd and will enter the Division 1 CIF Southern Section Playoffs next week. The D1 Bracket will be relesed Monday morning. Jackson Banuelos earned his 7th win of the season going 4 shutout innings. Robert Sowter tossed a scoreless inning strking out 3 and Jake Schwartz allowed no earned runs in his 1 inning of work. Andrew Greenberg made his season debut with a solid 1 inning. At the plate, 11 different Wildcats delivered with a hit. Ty DePerno had a home run, double, and 3 RBIs. Jake Schwartz had 2 doubles, a single, and 2 RBIs. Matthew Lloyd had 3 hits and 2 RBIs. Josef Brosche had a triple, single, and a RBI. Logan Mandel had a double, single, and 2 RBIs. Landon Hu had 2 hits and 2 RBIs. DJ Tsukashima had a double, single, and a RBI. Shane Overholser had 2 hits. Bret Potter hit a double and had 2 RBIs. Blake Schroeder hit a double. Jake Callahan had a hit and a RBI.
---
Varsity vs Castaic- 4/26/22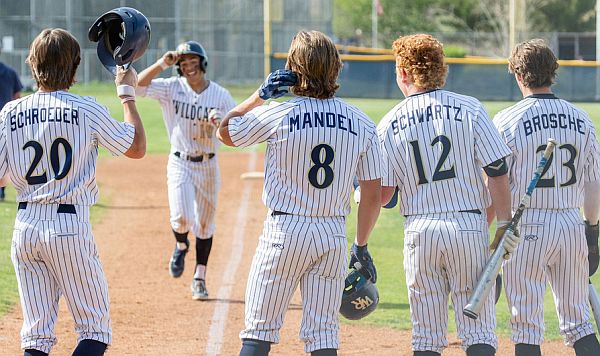 On Senior day, the Cats beat visiting Castaic 17-5. Jake Schwartz and Ty DePerno each had a home run, 3 hits, and 4 RBIs. DJ Tsukashima had 3 hits and a RBI. Logan Mandel double, 2 singles, and 2 RBIs. Josef Brosche and Bret Potter each had a doble and a single. Blake Schroeder had a hit and 2 RBIs. Adding hits were Landon Hu, Mathew Lloyd, Isaac Martinez, and Eric Muneton. Jake Callahan chipped in with a RBI. On the mound, Caden Deck got the start and the win going 5 innings allowing just 2 earned runs. Michael Taylor threw 2 scoreless innings striking out 5 batters to close out the game.