Saturday Ranchers vs Quartz Hill- 11/3/18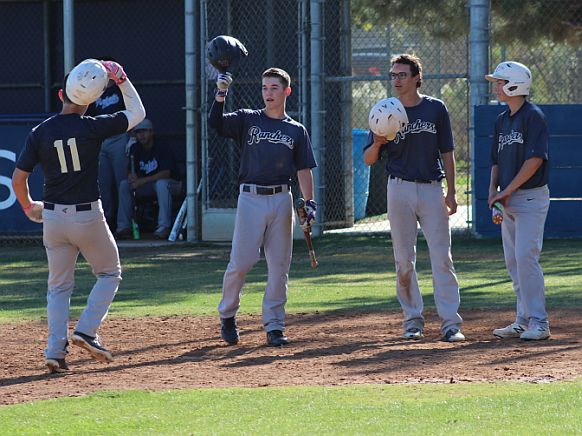 The Varsity Ranchers beat Quartz Hill 4-0. The arms were dominant in the 9 inning scheduled game. Trent Bird, Cade Nicol, Connor Harrison, and Garrett Snavley each threw 2 shutout innings. Bird and Niclo each struck out 4. Snavley allowed no hits. Luke Gombos struck out the side to close out the game in the 9th inning. The Ranchers pitchers walked 0 batters on the day. At the plate, Garrett Monheim had the big hit, a 3 run home run in the 5th. Ryan Tucker had a double. Adding hits were Ryan Ilan, Nikko Clarke, Sam Callan, Saul Robles, and Gombos.
Hudl Video - Box Score - Pictures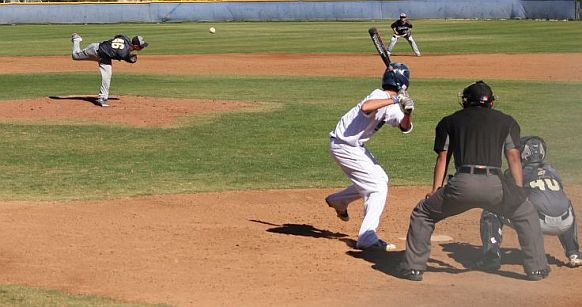 The JV Ranchers lost to visiting Quartz Hill 8-17. Carson Lagana had a double, single, and 2 RBIs. Trent Huff hit a triple. Josh Yosfan and Philip Sawyer each had a hit and a RBI. Adding hits were Jake Callahan, Ryan Lang, Luke St. Amand, and Shane Overholser. On the mound, Scott Bauman threw a scoreless inning.
The Freshmen Ranchers tied visiting Quartz Hill 6-6. Brandon Camacho and Caden Deck each threw scoreless innings for the Ranchers. At the plate, Jo Jo Jizmajian and Jack Stewart each had RBI doubles. Noah Greenwald, Isaac Martinez, Eric Muneton, and Jake Schwartz each had RBI singles. Deck added a single and Camacho added a RBI.