-Program/School Updates--
I will try and keep the baseball and school updates coming on this webpage. As I know, you will know. I will also share my thoughts and experiences as this moves forward, feel free to contact me with any questions.
Coach Casey Burrill
Previous COVID-19 Daily Updates are HERE
Most recent updates are below...
---
Friday April 3, 2020
I am still struggling to come to grips with no finish to our season. My heart breaks for the seniors. Eight amazing young men who are destined for greatness.
Grading for this week is done. My AP computer science students are amazing. They are continuing their education with minimal problems. The future of our country is in good hands!
Off to spring break I go! I will continue to post each day. Looking forward to "traveling" to Canada. Online of course. I will post pictures.
Spring break should be a return to the National Classic Baseball Tournament to defend our 2019 title! We will have to try and defend the title in 2021. HERE is a link to our National Classic webpage to travel down memory lane and think of what would have been this next week.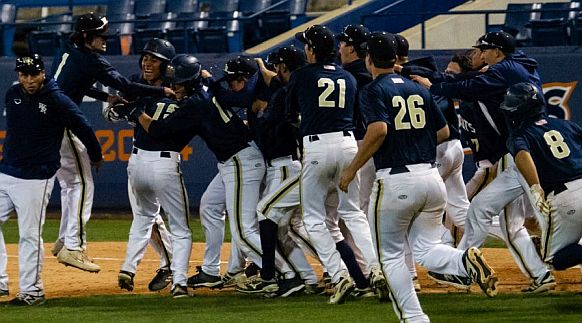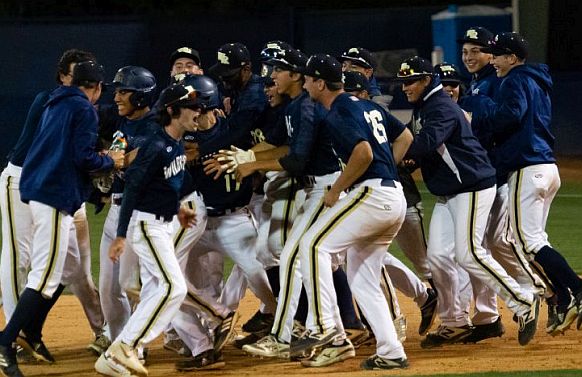 Stay safe everyone! I truly miss all of you!
---
Thursday April 2, 2020
Official, no onsite school for the remainder of the semester. Felt this coming. We will still have school, there will still be grades, and distance learning will be the lasting legacy of this unbelievable school year.
Spring baseball season is officially canceled. I have no words. I am going stir crazy. I miss everyone, I think that is the hardest part. Players, students, coaches, staff, families, coworkers, opponents, media, and even the umpires are sorely missed. June baseball is on. Crossing my fingers and hoping that will be our return to Wildcat Field.
We will have a 2020 banquet. I do not know how or when... I will keep you updated here.
Zoom.com meetings will continue during spring break. Next parent meeting will be Monday night 7pm. I will continue my weekly meetings with the players at lunch (noon)- Seniors Monday, Juniors Tuesday, Sophomores Wednesday, and Freshmen Thursday.
Well, tomorrow faculty meeting, department meeting, and then help students with their work. Then off to spring break. I think I will travel virtually this year. Maybe an online trip to Canada? What will you and your family be doing?
Stay safe everyone! Enjoy your staycation!
---
Wednesday April 1, 2020
No April's Fool joke today. Still avoiding people.
Zoom meeting with the Sophomores today. They all looked and sounded great. Some new haircuts! Fantastic!
Here is the zoom.com link for the Freshmen tomorrow- https://zoom.us/j/695040028
Announcement from the district about finishing the school year online has to be coming soon. If we do not go back to school this semester, then we will find a new date and location for a "banquet". We can still honor our seniors and celebrate all the time and energy we put into the year.
Stay safe everyone. Hang in there!
---
Tuesday March 31, 2020
Last day of March. April Fool's Day is tomorrow. Sure would be nice if someone would just come out and say all this madness was just a big joke.
I will meet with the Sophomores tomorrow on zoom. Here is the link- https://zoom.us/j/684027504
Today I saw Coach Brady Burrill at West Ranch. Saw my sister Mitzi. Each from a distance but it was great to see them both. I miss so many people.
My family sat out on our driveway with our lawn chairs and watched people taking walks and getting their dogs out of the house. Was fun to talk to the neighbors. This pandemic is affecting people in so many ways.
Looks more and more like we will finish the semester away from West Ranch. Waiting for an official announcement from our district. If that happens, a bunch of decisions will need to be made in terms of activities, sports, graduation, etc... As I hear, I will let you all know.
Take care everyone!  And check on your neighbors!
---
Monday March 30, 2020
I will meet with the Juniors Tuesday at noon, here is the zoom link- https://zoom.us/j/134232753
Connected with my students today. All 3 online classes are running smoothly. Web Design 1, Web Design 2, and AP Computer Science all seem to be going well. Students are on top of their work and the communication has been fantastic.
My son Corey is finishing his last semester at USC, and he had his first online midterm this afternoon. A timed test that locked him out of the rest of the computer functions. I assume as our teachers at WR start to give assessments they will use a similar tool.
We are keeping our distance from others. Our little Burrill pack of 4 do everything together. But there are times when we need our space, and everyone has found a room to hide. My children miss their significant others, and I feel for them. But we are staying strong and the 4 of us have made a pact to distance ourselves.
I have taken the time to reach out electronically to old friends. I would never have had the time to do so. It has been amazing to catch-up with so many wonderful people who I do not communicate with anymore. And the only reason I have not had past contact is because I have declared myself too busy. Find someone you miss and reach out to them.  You will be glad you did.
Talked to the WR baseball seniors this afternoon. We discussed the changing college baseball landscape. And sure enough, it changed just a few hours after we chatted. College baseball seniors have the option of returning for another season of baseball. It will be interesting to see what that means for our WRHS baseball seniors. More details and information are coming from the NCAA.  College baseball coaches are looking for more recruiting instructions.
MLB trying to figure out the draft. One rumor is just 15 rounds. If that is the case, then that sends even more young players into the college baseball mix. Suddenly, the college baseball rosters become super competitive.
I am looking forward to the next baseball practice. Hopefully in early May. I say my baseball prayers each night.
Stay inside my friends!
---
Coach Casey Burrill
Previous COVID-19 Daily Updates are HERE