MLK Weekend Games
We would like to thank JSerra (Varsity) and Notre Dame (JV) for hosting the tourneys this weekend. Awesome opponents and gracious hosts.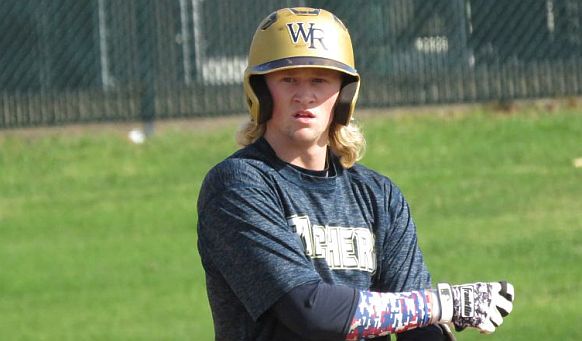 Varsity Monday Morning- The last game of the JSerra MLK Tourney was an exciting one. The Ranchers lost 7-8 on a walk-off single in the bottom of the 7th after putting up 4 runs in the top of the 7th to take the lead. Justin Bumgarner had the big 2 RBI single in the top of the 7th. Evan Gellatly got the scoring started in the top of the 7th with a 2 RBI double. Jovan Camacho and Will Chambers each had a double and a RBI. Christos Stefanos had 2 hits. Garrett Monheim added a RBI. On the mound, Cade Nicol, Connor Harrison, Vincent Rojas, and Brenden Fisher each pitched well.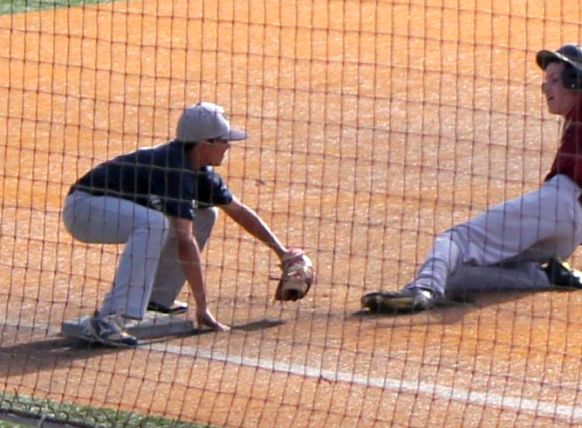 JV Monday -The JV squad lost to Alemany on Monday at Notre Dame 2-6. Ryan Ilan had a triple and a RBI. Matt Striplin, Cameron Deck, and Luke St. Amand each added a hit. Sean Burns had a RBI. On the mound Ilan, Ryan Lang, and Sam Callan each pitched well. They combined to allow just 4 earned runs.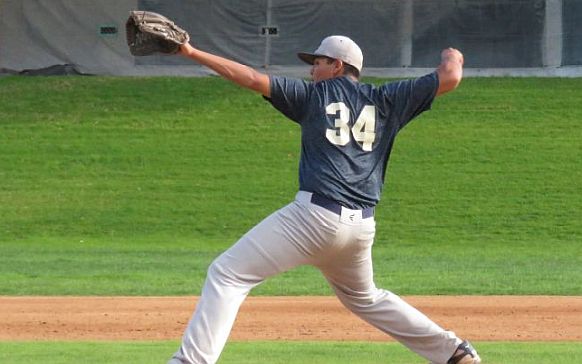 Varsity Sunday Afternoon- The second game on Sunday produced a 9-8 win for the Varsity squad. Trent Bird got the start and went 3 innings striking out 5 and walking 0 batters. David Montalban got the win in releief throwing 2 solid innings. Christos Stefanos got the save getting the last 2 outs of the game. On offfense, Will Chambers had a home run, 2 singles, and 3 RBIs. Jovan Camacho and Trey Topping each had a double. Christos Stefanos and Evan Gellatly each had a hit and a RBI. Adding hits were Alex Burge and Nicholas Balingit. Ryan Camacho contributed with a RBI.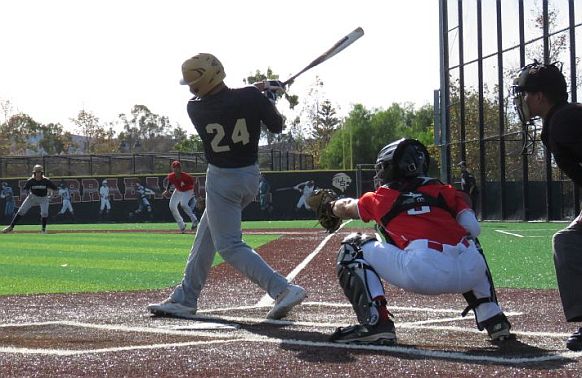 Varsity Sunday Morning- The Ranchers dropeed an early Sunday morning game to Ayala 3-5. Justin Bumgarner had 2 hits. Jovan Camacho, Nicholas Balingit, and Trey Toppiong each added a hit. Ryan Camacho and Garrett Monheim each drove in a run. JD Callahan, Brenden Fisher, and Garrett Snavley each pitched well in the loss.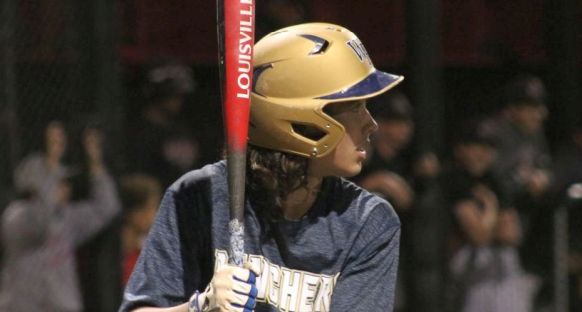 Varsity Saturday- Varsity beat Etiwanda 5-1 in the opening game of the JSerra MLK Tourney. Alex Burge got the start and went 3 strong innings allowing just 1 run while striking out 6. Vincent Rojas got the win in relief throwing 2 scoreless innings. Closing out the game with a scoreless inning was Will Chambers. At the plate, Chambers had the big 3 RBI double to give the Ranchers the lead. Nicholas Balingit was 3 for 3 at the plate. Jovan Camacho, Evan Gellatly, and Burge each added a single. Justin Bumgarner chipped in with a RBI
JV Saturday -The JV squad bounced back saturday to beat Newbury Park 1-0.  On the mound Trent Huff and Kevin Schultz threw 7 shutout innings while surrendering only 7 hits. Offensively 6 hits were enough, Matt Striplin, Sam Callan, Connor Harrison, Sean Burns, Cameron Deck, and Luke St Amand collecting hits.  Striplin knocking in the only one. The defense was on display to keep the shutout intact, with Callan, Harrison, and Ryan Tucker making big plays when needed.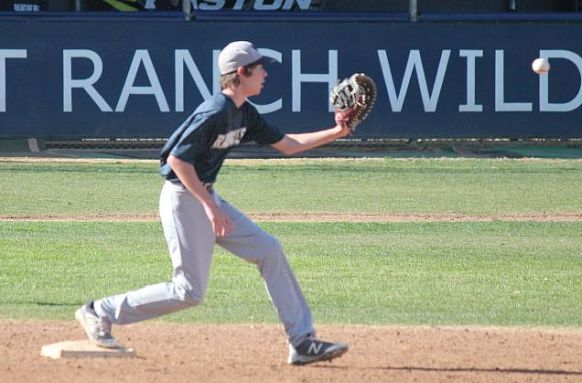 Freshmen Saturday- The Freshmen Ranchers beat Crespi 14-13 on Saturday morning. Justin Aitken had a double, single, and a RBI. James Hepp had 2 hits and 2 RBIs. Jacob Lee and Luke Hinrichs each had 2 hits and a RBI. Alex Morrison had a hit and 2 RBIs. Ryan Lang and Scotty Bauman each had a hit and a RBI. Brendan Deems had a hit. Dom Maloney, AJ Mowry, and Adam Ilan each chipped in with a RBI. On the mound, Aitken, Morrison, Maloney, and Hepp each threw scoreless innings.
JV Friday- The JV squad lost @ Notre Dame Friday night 1-4. Matt Striplin got the start going 2 1/3 innings allowing no runs while strikning out 3. Luke St. Amand and Ryan Tucker each pitched well in relief. On offense, Sam Callan and Striplin each had 2 hits. Tucker and Cameron Deck each added a single.