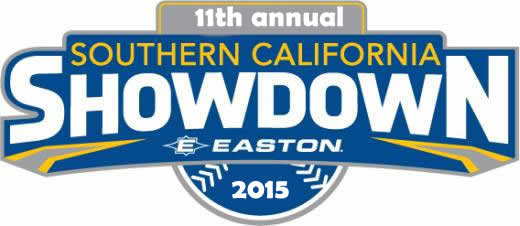 View Championship Bracket and Revised Schedules Here
Semi Final Games Announced-
Tuesday 3/11 3:30pm- Chatsworth @ Harvard-Westlake and Newbury Park @ West Ranch
Championship Game Wednesday 3/12 @ Birmingham HS, 7pm
Results Will Be Posted Below as Tournament is Played
Scores from Tuesday 3/4/14-
Oak Park 0, Simi 18

Burroughs 4, Oaks Christian 6

Moorpark 5, Crespi 1

Calabasas 3, Loyola 2

Quartz Hill 3, Rio Mesa 4

Westlake 0, Harvard-Westlake 8

Palmdale 4, Saugus 11

El Camino 1, Hart 5

Burbank 2, Dos Pueblos 1

Lancaster 2, Camarillo 6

Agoura 0, Chatsworth 4
Scores From Wednesday 3/5/14-
Thousand Oaks 5, Alemany 9

Birmingham 0, West Ranch 8

Poly 0, Newbury Park 5

Chaminade at Valencia Postponed to Friday
Scores From Thursday 3/6/14-
Palmdale 0, Valencia 21

Hart 1, Poly 1

Saugus 7, Burroughs 0

Harvard-Westlake 3, Birmingham 1

West Ranch 2, Westlake 1

Crespi 5, Simi Valley 4

Chatsworth 13, Lancaster 6

Moorpark 6, Oak Park 2

Alemany 7, Rio Mesa 3

Newbury Park 5, El Camino Real 4

Loyola 15, Burbank 5
Scores From Friday 3/7/14-
---
2014 Participating Teams
Agoura

Alemany

Burbank

Burroughs

Calabasas

Camarillo

Chaminade

Chatsworth

Cleveland

Crespi

Dos Pueblos

El Camino

Golden Valley

Hart

Harvard-Westlake

Lancaster

Loyola

Moorpark

Newbury Park

Oaks Christian

Palmdale

Quartz Hill

Rio Mesa

Saugus

Simi Valley

St. Bonaventure

Thousand Oaks

Valencia

West Ranch

Westlake
2014 Varsity and JV Schedule
JV will play always opposite site of Varsity.
View Championship Bracket and Revised Schedules Here
View Var/JV Tournament Bracket Here
2014 Freshmen Schedule
View Freshmen Tournament Bracket Here
---
Dates
Game #1         Saturday        March 1         11:00am
Game #2         Tuesday          March 4         3:00pm
Game #3         Thursday        March 6         3:00pm
Game #4         Saturday        March 8         11:00am
Game #5         Tuesday          March 11       3:00pm

All umpires will be paid by the SCS Tournament.  Varsity will have two umpires per game.  JV games will have one umpire.  Umpires are set for the first two games.  After each game both coaches immediately (before leaving field) text your scores too- Scott Fullerton
The tournament committee will call you back with your next round opponent as soon as all of the results are in and matchups for the next round are determined.  Home games will be determined as equitably as possible and an effort will be made to keep league opponents apart. The championship game needs to be played even if it is a league opponent.
The top team from each pool will enter the Championship bracket.  All other teams will have the remaining three games pre-scheduled. The tie breaker for pool winners is 1) head-to-head, 2) fewest runs allowed, 3) coin flip.  If a pool has two 2-0 teams they will take a Championship bracket berth over a pool that has a best record of 1-1 or 1-0-1.
Baseballs:  The official ball of the tournament is the Rawlings R100 CIF ball.  Each team should supply 3 new baseballs for each game.   If more are needed teams alternate with the home team first.  Remember to bring baseballs to your road games!
Ground Rules:  The home team will be responsible for setting the ground rules.
Reporting Scores:  Please report scores to your local papers, etc.  When Reporting your score
Call the tournament the Easton Tournament.  Give our generous sponsor some props!
Rainouts:  In the event of rain that makes it impossible to play the game, please follow these steps:
-Contact opposing coach and try to call off game before they depart on the bus
-Contact Scott Fullerton as early as possible so he can contact umpires. Texting is best.
-Arrange the make up date and contact Scott to arrange umpires for the make-up date.
-Saturday games should be made up the following Monday and rainouts must be made up before advancing to the next round.
-We want to get games in, but don't push terrible field conditions and get somebody hurt.  If we get horrible weather we will get the games in eventually.  Most teams have an extra week this year to get games in.
Tie Games:  In the event of a tie, the team advancing will be determined by:
1) Fewest hits allowed
2) Fewest extra base hits allowed
3) Fewest baserunners allowed
4) Fewest offensive strikeouts
5) Coin Flip
**The home book is the official book.  Use the tiebreaker system immediately following the game with both coaches present