WR Baseball Family Donations
Continue to the ASB Online Store to Make Family Donations
Currently Taking Donations for 10 Months:
August - May $120 Each Month
First 1/3 Donation (August), Second 1/3 Donation (November), Third 1/3 Donation (February), $400 Each
Full Donation, $1,200
The West Ranch Baseball program survives via family donations of money, time, and energy. The local community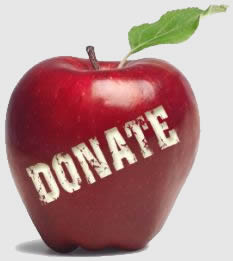 has been extremely supportive as well. We ask for a monthly donation to help cover the numerous expenses that our year-round program incurs. Contact Coach Casey Burrill if you would like to donate in another fashion or you know of a business who would like to donate to the program or sponsor one of our players.
At no time will family donations or time invested in the program equate to playing time or making the team.  All money, time, or equipment should be donated for the betterment of the program and not individuals. No player will be kept from participating in the program if his family can not donate to the program. Furthermore, no player will be treated differently if his family is unable to donate to the program.
Since families are making donations, we have donation receipts available for our families and generous community supporters. West Ranch HS donation receipts for your tax write-offs are available anytime. Contact Coach Casey Burrill with any questions.
Continue to the ASB Online Store to Make Donations
Donation Requests for 2018-2019 Season Are-
$120 per month (August - May) 10 total donations.

$1,200 One time donation (August)

3 Donations of $400 (August, November, and March)
Donations can be made online via the West Ranch ASB Store using a credit card.
Cash donations can be taken to the ASB Office located at West Ranch HS.
---
If you are looking to place in ad in our media guide or on our varsity schedule poster, please go to our advertising page HERE.
---
What the Donations Are Used For-
Uniforms

Game Hats

Practice Shirts

Helmet

Game Baseballs

Practice Baseballs

Clay

Quickdry

Infield Dirt

Overseed

Fertilizer

Field Maintenance Equipment

Bases

Protective Screens

Field Paint

Facility Projects

Live Varsity Web Broadcasts

Coaches Hotel Stays

iScore Live Scoring

Guest Speakers

Guest Instructors
This is not a complete list, but a good representation of where the donations go to support the program. A budget report will be available at each monthly parent meeting.